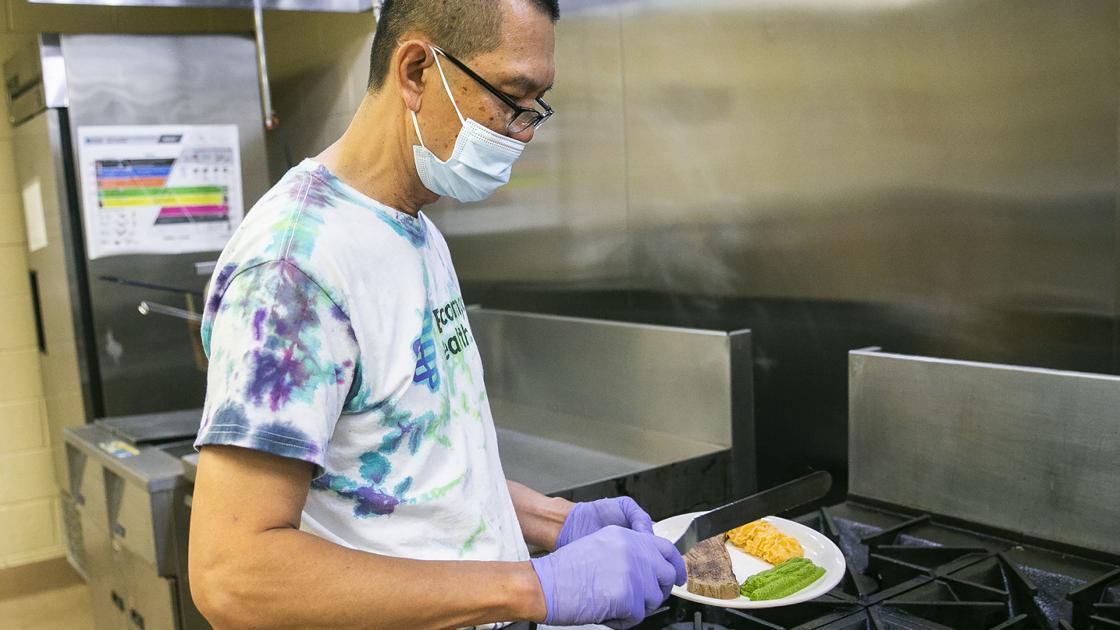 Encompass chef turns pureed food into an art form | State and Regional News

By CATHY DYSON
The Free Lance-Star

Michael Snead knows a meal does more than fuel the body.
It also feeds the spirit.
"Food is more than a recipe," he said. "Food is family. Food is happiness."
That's why the certified chef and nutrition services director at Encompass Health Rehabilitation Hospital of Fredericksburg has spent three years making food look more appetizing for patients who have trouble swallowing.
He's pioneered the preparation — and presentation — of entrees for stroke victims or people with head injuries who can't eat anything more than pureed food without choking.
But no one wants to eat a bowl of mush three times a day, so Snead has devised ways to make food that meets his standards for form and function as well as flavor. In so doing, he's made it his mission to make eating "a more joyful experience" to those who have difficulty, according to Encompass officials.
Snead demonstrates his technique with a piece of steak. He trims the meat into small strips and puts it into the blender along with some beef stock. He liquifies the meat, pours it into a bowl and adds thickener until it gets firm, but not too hard.
Using a spatula, he packs the mixture into a steak-shaped plastic mold and levels it off with the thin steel blade. After four hours in the freezer, it's the right consistency. But it's not the right color, and Snead knows appearance counts as much as flavor.